MPBC student Prabgun Kaur, under the guidance of her mentor Dr. Shubhi Gupta, presented a paper at the 28th Congress of National Academy of Psychology 2018 at the University of Delhi, organized by Department of Applied Psychology. The theme of the conference was "Towards Building Inclusive Societies" where academicians, students, researchers, and professionals aimed to bring to light some relevant issues in contemporary Indian society.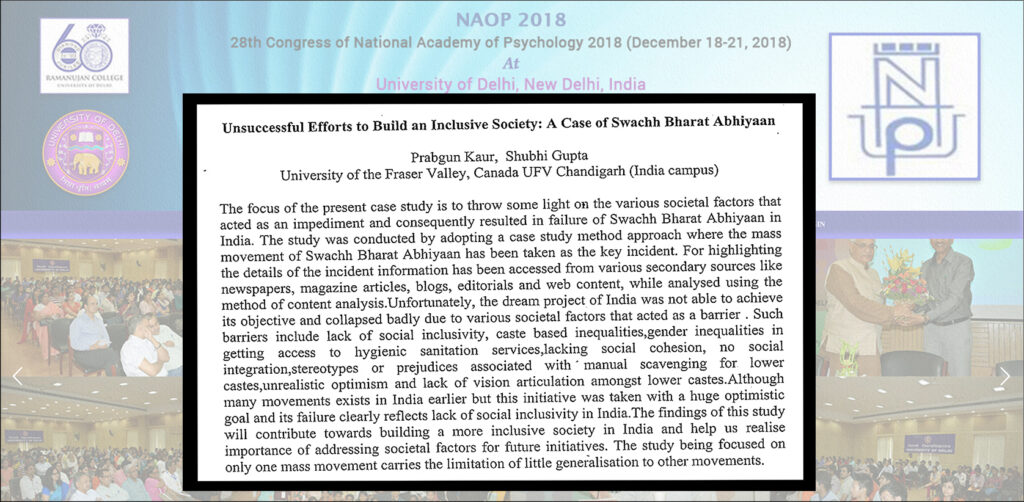 When asked about her choice of topics, Prabgun said "I chose to speak about the Swachh Bharat Abhiyaan to share my views on how it was an unsuccessful attempt to build an inclusive society. My prime argument was how even though we have provided everyone with washrooms and other basic amenities, the campaign failed to change their mindsets."
She adds "The basic flaw was that the socio-cognitive factors were not addressed during the campaign which threw no light on other related issues, like the plights of manual scavenging. Only 19% of the toilets were functional which strengthened the already prevalent problem of demarcation between the classes, where lower classes didn't have access to the functional ones."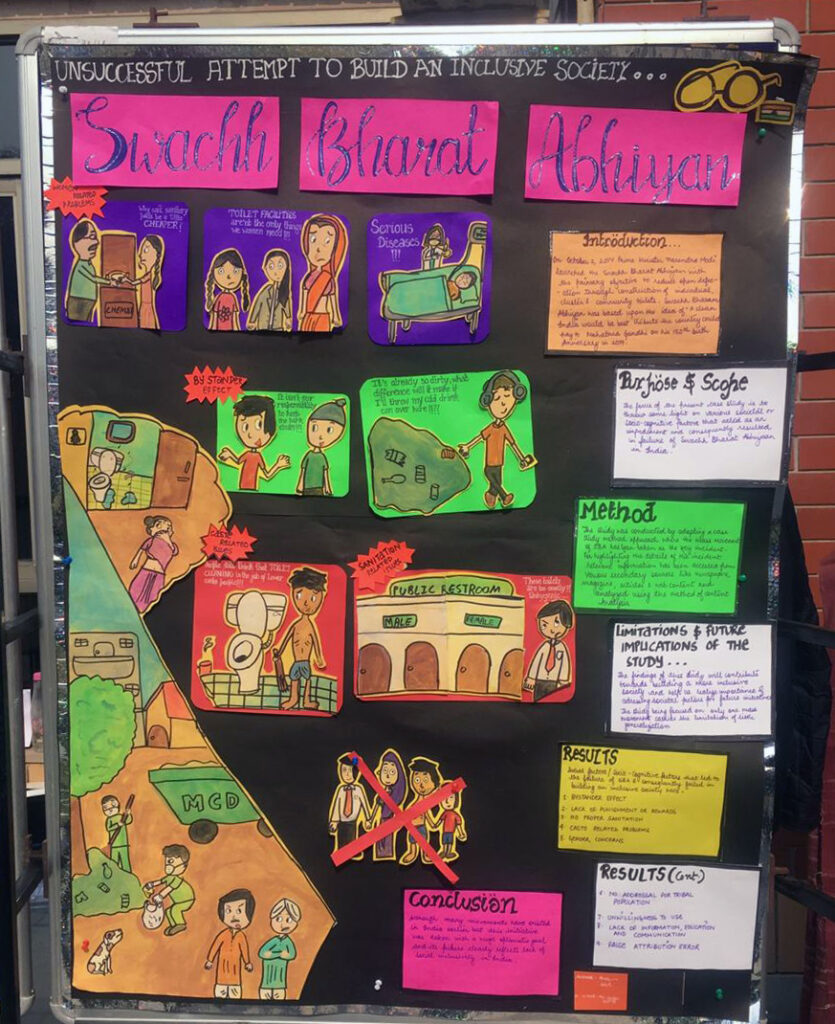 Adding another angle to her stand on the issue, Kaur shares "There was a difference in gender implications as well. In rural regions, the access to toilets for women is not enough in such a manner that women avoid eating or drinking much throughout the day so that they don't have to walk all the way across town."
"I also spoke about the bystander affect— where the responsibility was divided amongst so many people that at the end of the day there was no one single person taking initiatives. In SBA the responsibility was divided among the whole country so, at the end of the day, no one person or organization was accountable." Prabgun concludes.
When asked about her role as mentor, Dr. Shubhi Gupta said "We always encourage students to partake in such conferences as they are a great platform to meet experts from all over the country, learn more about their topic of interest, and broaden their horizon."
Dr. Gupta, a seasoned speaker herself, also participated in the conference "I myself spoke about my research topic 'Virtual teams and the role they play in promoting inclusive societies' and its implications on promoting inclusivity in organizations."