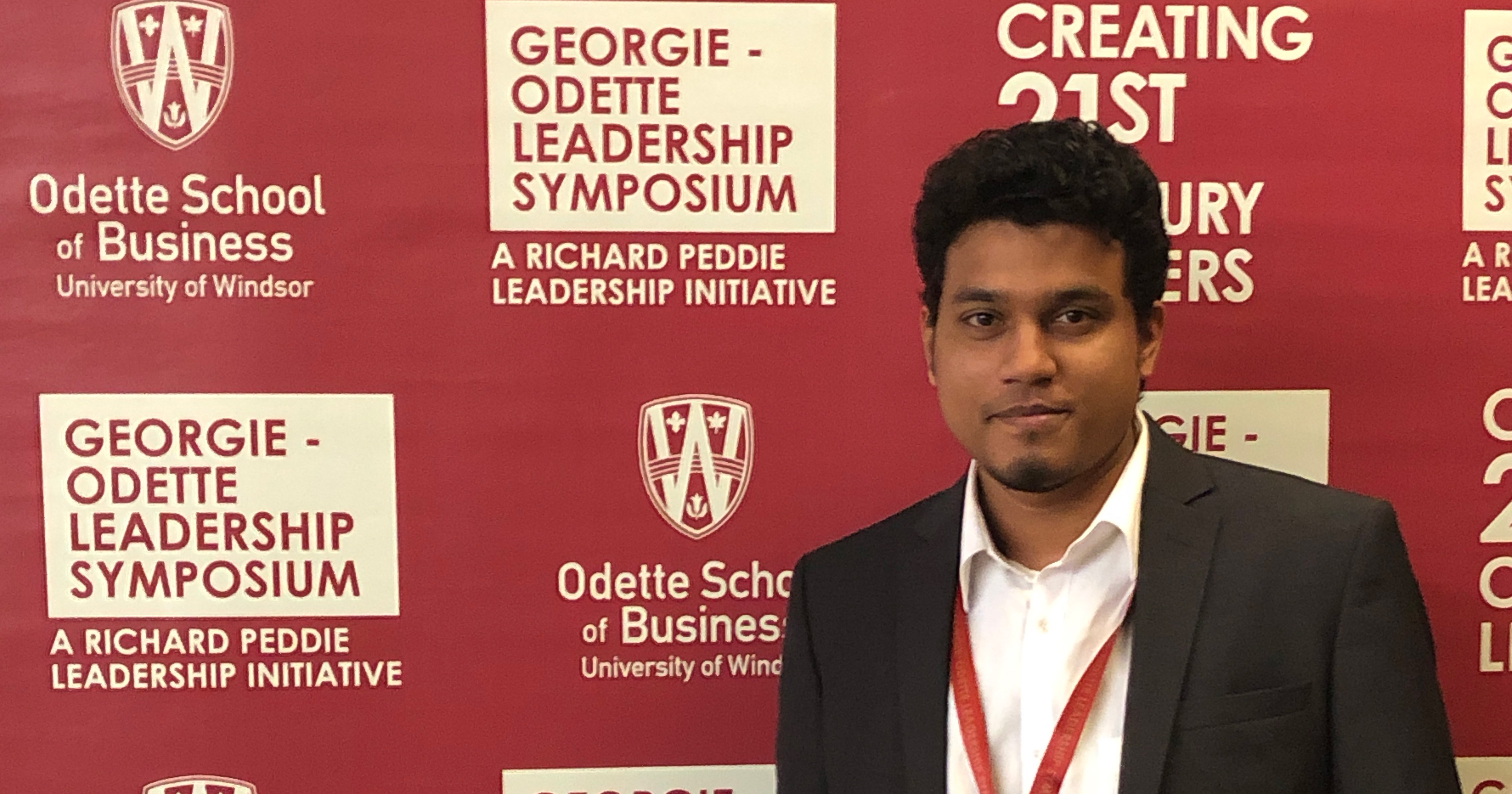 Attaining education from college is as crucial for a student as enhancing various skill sets because college opens a vast horizon of knowledge in the life of students. Job stability, career satisfaction, long term financial stability are just a few things one can assure themselves of with a college degree. But, with the market scenario shifting poles every day, a student needs to apply their classroom learnings and gain experience to fulfil their professional goals. That is exactly what Madhavan Ravi did.
Soon after his transfer from Fraser Valley India in 2018, he has not just shown his academic excellence at UWindsor and but has also taken up leadership positions. Madhavan won the elections he contested in for the post of Vice President of the MM Society. In addition, he is also working on another stream's launch for Master of Management program which is Business Analytics. Here's what Madhavan Ravi had to say about his experience and journey until now.
As the Vice President of the MM society, what does your job role look like?
My role as the VP has a lot of diverse responsibilities. From organizing society meetings with the director to student experience co-ordination. My responsibilities include agenda preparation, looking after the concerns and queries of students and solving them. Accompanying the President of the society in every meeting with Director of the program, assisting Director of the Program for the betterment of Odette School of Business and Masters of Management program are also parts of the role I play as the VP.
What inspired you to apply for the position?
I believe that a student should never forget their journey and add value to the place where they are working in or studying. I graduated from UFV but never got out of touch with the administration, I still help a lot of potential MPBC students, and I am following the same mentality and wanted to donate my time in the University of Windsor and help the MM society in every possible way. Being connected to the University is one thing I like and also the reason which inspired me to stand in the elections.
How do you think working as the VP will help you in your corporate career?
In Canada, most of the employers look for leadership roles in past work experience along with various volunteering works. I saw MM Society elections as an opportunity to develop my leadership skills and to work closely with the Odette School of Business' Faculties and my program director through which I will gain great exposure of the Canadian working style. This particular experience as the VP will add value to my professional profile, and hence job opportunities will be wide enough upon graduation.
How has your experience at Windsor been so far?
At Windsor, life has been very amazing so far. Settling down in Windsor has been a smooth process because of fellow UFV students, who've made the initial days easy. Survival became easy for me as all UFV MPBC graduates are my friends and seniors are always there for the help.