Three forward-thinking UFV India undergrad students have developed an ambitious business plan that envisions a fleet of miniature unmanned aerial vehicles (miniature UAVs) transporting food orders in the skies of Chandigarh.
The trio reached new heights last month when they won third place in a business planning competition hosted by Delhi University at Synergy'18. The pitch? A food-delivery service that can deliver restaurant take-out to your doorstep in under 10 minutes via unmanned drone.
First-year business (BBA) student Nipun Goel, third-year business student Karanpreet Kaur Johar, and first-year computer information systems (BCIS) student Shreya Jain are behind the plan.
The team was attracted to the array of market opportunities that drone technology offered. They explored applications in agriculture, natural disaster response, and traffic control, but ultimately zeroed in on food delivery.
"The market opportunity in food delivery is much better than the other markets we evaluated", says Nipun. "The plan is to act as a delivery partner with leading food delivery services. We only want to do the logistics".
Inspiration struck after Nipun experienced several delayed delivery orders and was challenged to the reduce the time and cost associated with food delivery. Defining a problem to solve was the team's first step in developing the business plan.
"The market need is the base. You then need to pair your great idea with technology and a business plan to make your venture work", says Karanpreet. "We want to make your food fly!"
While major companies like Amazon, Dominos, and Google are already investing heavily in drone delivery technology, the students saw an opportunity to develop a regionally specific business plan for the Indian market.
The big challenge was accounting for the unique obstacles inherent to successfully operating a drone delivery service in varied urban environments across India.
"India is a complex market," notes Karanpreet. "Our cities are dense and have lengthy exposed electrical wiring above street level."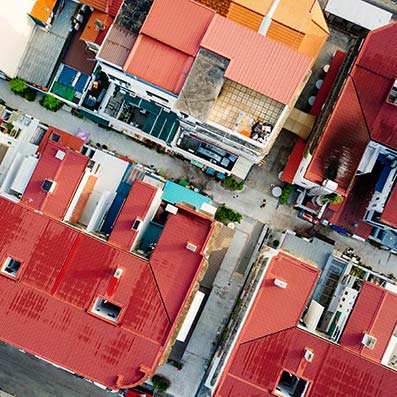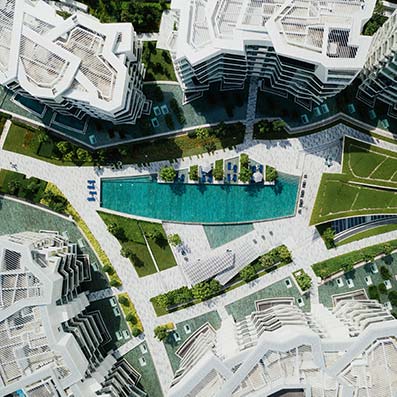 On presentation day, the competition became more daunting than originally expected.
"When we arrived on presentation day, we saw that most of the competitors were in their late 20s. We were up against students from IIMs and top-notch MBA schools. We are kids of 18, 19, 20 years — somewhat nervous — but we knew we could manage it from the training we received at UFV India."
To push the team's entry to the next level, they presented three potential financial outcomes: an optimistic, pessimistic, and most likely scenario. These all-important numbers provided an idea of what success and failure may look like if the business were to launch.
"We learned how to calculate a complete financial report in the UFV India Student Company Program", Karanpreet recalls. "We applied skills from class to a real-life business scenario. We sold it!"
As part of UFV India's Bachelor of Business Administration and Bachelor of Computer Information Systems programs, the interdisciplinary team was able to lean on the skills and experiences gained during their studies. The group's technical and business knowledge also put them ahead.
"This was something completely different from what I was doing in my computer information systems courses", says Sherya. "I saw a new side of what I can do in CIS."
Mentorship also played a role in the team's success. Support from the UFV India Student Life department provided valuable direction for the team's efforts.
When asked about the greatest lessons from their experience, the team was quick to respond:
All ideas have flaws. Go into competitions with an attitude of learning.
Think like an investor and frame your business ideas with them in mind.
Market needs are the foundation of any profitable business.
"Competitions like this broaden your horizons", notes Karanpreet. "When you compete with people who have far more experience and knowledge, you get a different point of view on the topics you study in class".