From salsa sessions to photography lessons, from theatre tips to debating tricks, the first week of UFV India's Student Club Fest hosted a myriad of activities for one and all. It was only a few days into their classes when club presidents decided to set the tone for the year with a two week long Student Club Fest wherein every club decided to add more value to their members learning journey.
The fest began with a session on public speaking by Toastmasters, where club president Sadhvi Suri said "Since it was the very first meeting our goal was to introduce students to the enjoyment of speaking before a public, without getting nervous. Thus, we chose relatable and enjoyable topics such as 'Life should come with background music.' and 'Autocorrect could ruin your life'." As per Toastmasters International rules, Rajinder was appointed as the general evaluator. "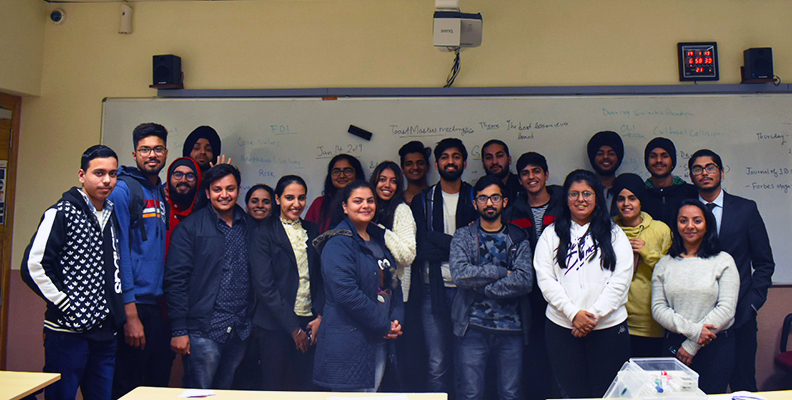 Varun Chadha and Vaibhav Kharbanda's speech was declared the most loved while some of the other top speakers amongst the crowd were Ankit Nirankari (Year 1), Simran Batra (Year 1), and Jahnavi ( Year 1).
Metanoia's first workshop after the semester break was aimed at helping members understand their own and their fellow members' strengths. Club president Manik Dhir said "The members of the club played games like Wink Murder and Group Count to understand each other better and at the same time showcase their acting skills. The workshop ended on a great note as we announced the upcoming project for this semester, i.e. a music video in collaboration with Clefs and Quavers (music club)."
Bringing fitness into the frame was Varun with soccer and volleyball matches and Navneet with dance sessions. Varun shares "We at Little Giants strive to inculcate sports in our daily routine by organizing various sessions on a regular basis. De-stressing from college hours and having a game together sums it all up."
Navneet adds "Dance to the Beat club levelled up the energy at the fest with a fun-filled Bachata session by 'La Baila Vista'. Students began with the beginner steps which helped them get into the groove. Gradually, they were paired up with each other to learn various Bachata turns and dips. The session ended with a frenetic dance performance by the students and the instructors."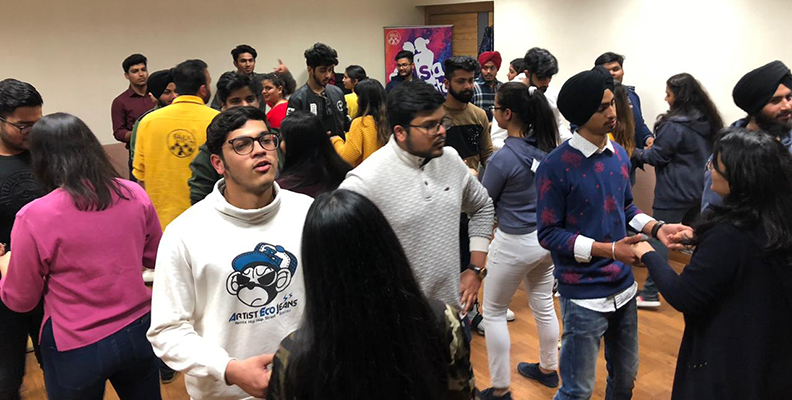 Ending the week on a beautiful and philanthropic note was Serving Humanity Club who organized a tambola evening with a golden intention at its heart. Sehajpreet Kaur, the club president, said "It was overwhelming to see the response from students, who all made it to the event in spite of differences in the class timings. Special shout out to Dhruv Bansal, Shreya Jain, and Abhinav Aggarwal who helped organize the event where we were able to raise funds for the underprivileged."
The coming week will bring with it a writing workshop, a movie night, a musical evening, another dance session, and a gaming club activity. To know more about these events, contact the club presidents or the Student Life department.